The air is crisp, the leaves are turning, and pumpkin spice is back - it's time for a cozy fall movie night at home...
Things look different this year but that doesn't mean that we can't embrace the season we're in and have some fun. What says fall more than a good movie, fresh baked goods, cooler weather, and an early sunset? In this blog, you'll find everything that you need to have the perfect fall movie night at home.
Movies & Shows
Something for everyone
Hocus Pocus
It's the Great Pumpkin Charlie Brown
The Addams Family
Dead Poets Society
Casper
Harry Potter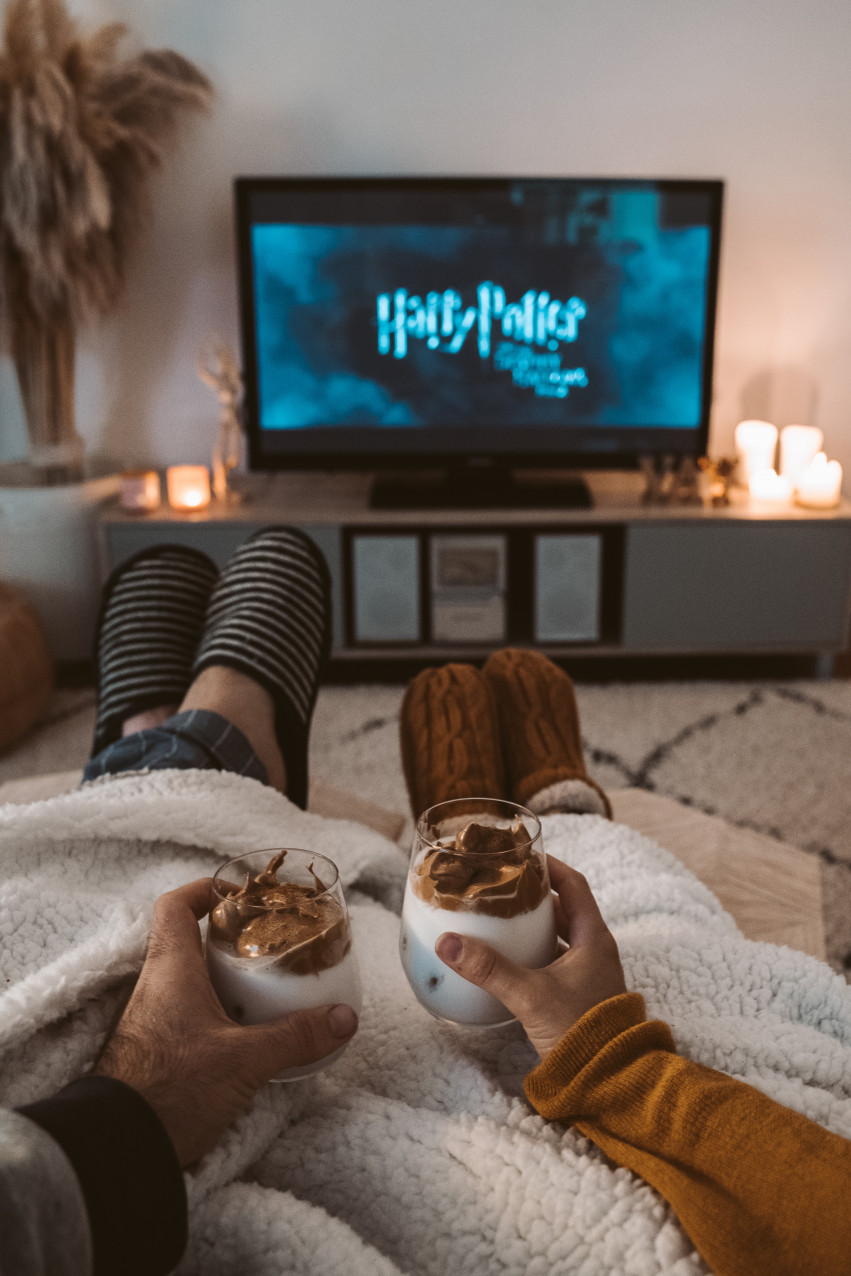 Stranger Things
Friday Night Lights
Gilmore Girls
American Horror Story
Monsters Inc
Beetlejuice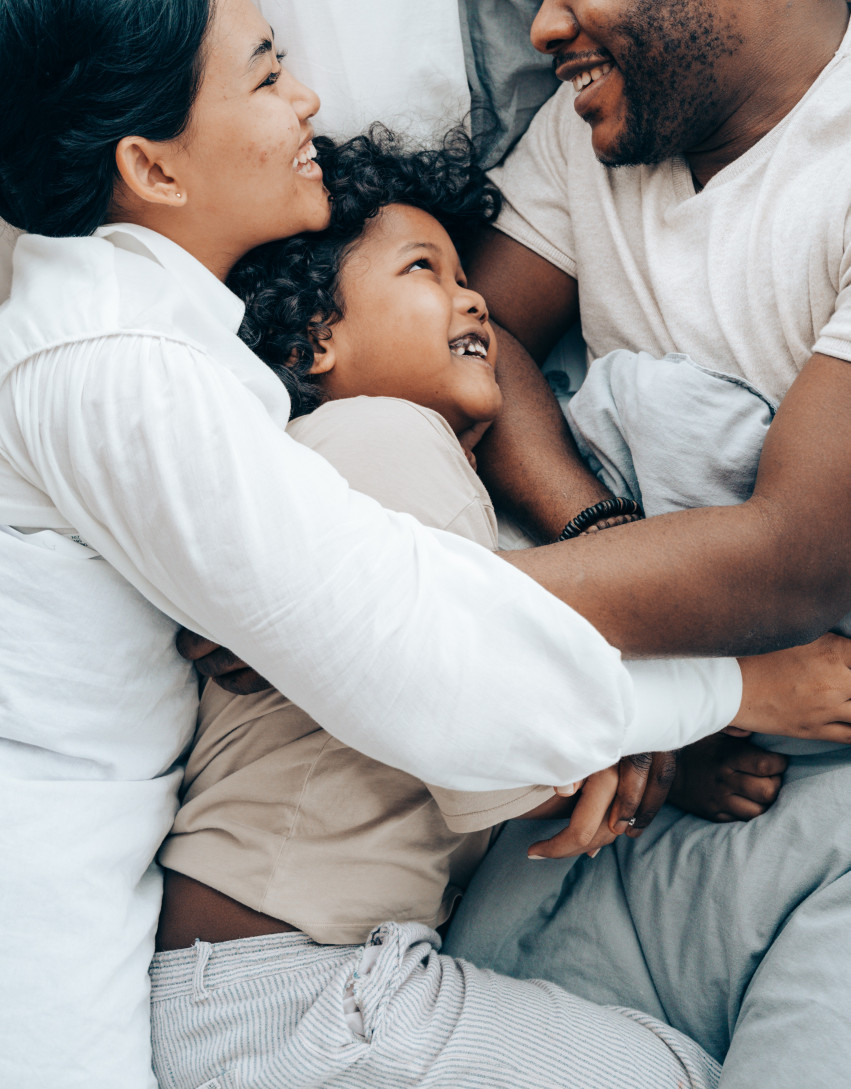 Recipes
That smell and taste like fall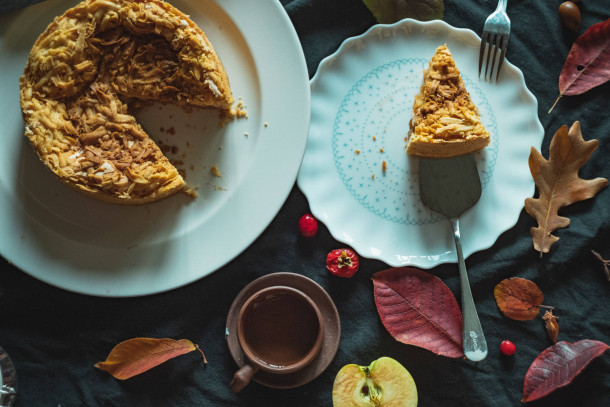 Pumpkin Crisp
There's nothing more fall than pumpkin but instead of opting for a pie let's make a pumpkin crisp - vanilla ice cream recommended.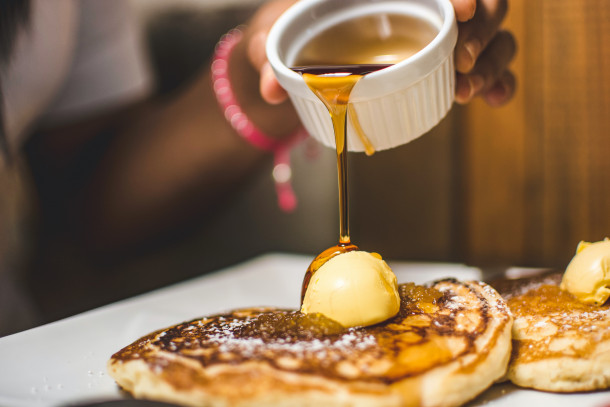 Apple Butter Pancakes
Breakfast for dinner is always a good idea. These warm and delicious pancakes are the perfect way to get into the fall spirit - bonus points if you picked the apples!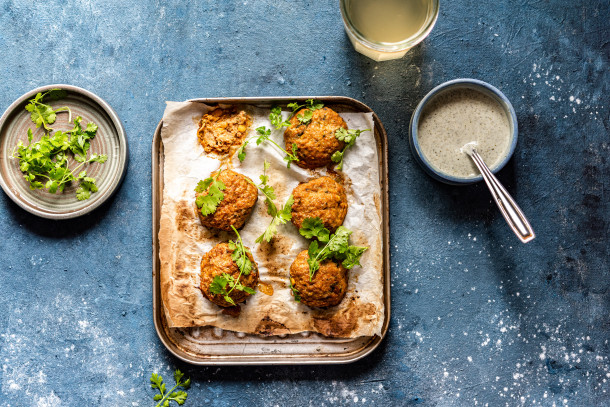 Buffalo Chicken Meatballs
If you're looking for an appetizer to your movie night look no further than these meatballs. They even end up looking like little pumpkins!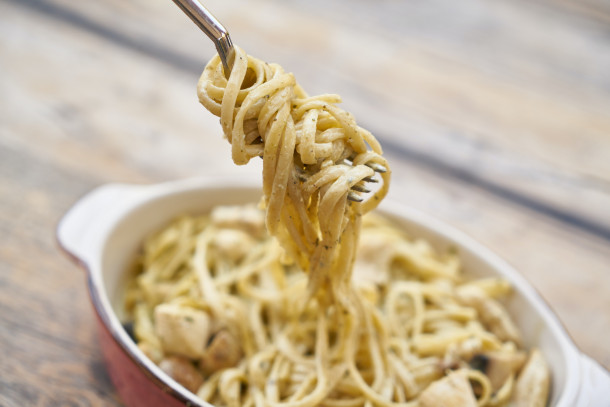 Pumpkin Alfredo
This creamy pumpkin alfredo will add a cozy touch to your pasta night and will smell and taste just like fall.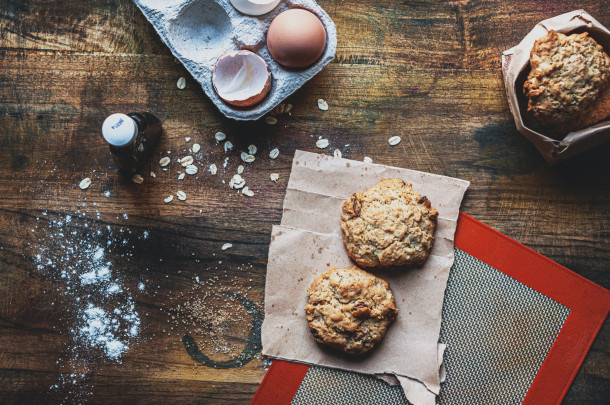 Maple Oatmeal Cookies
There's something special about the smell of cookies baking on a fall day. Don't worry if the plate is done before the opening credits.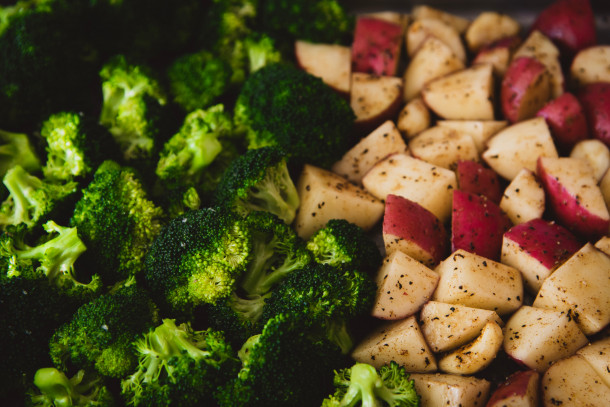 Autumn One Pan Chicken Dinner
This is the perfect easy recipe for those days where spending hours in the kitchen just isn't going to happen.
Setting the Scene
The cozier the better
Make a Blanket Fort
There's nothing cozier than piling up all of your blankets into the ultimate blanket fort. Grab the dining room chairs, use your couch cushions, and even hang some string lights inside to create the perfect atmosphere to settle in and watch your favorite fall movie.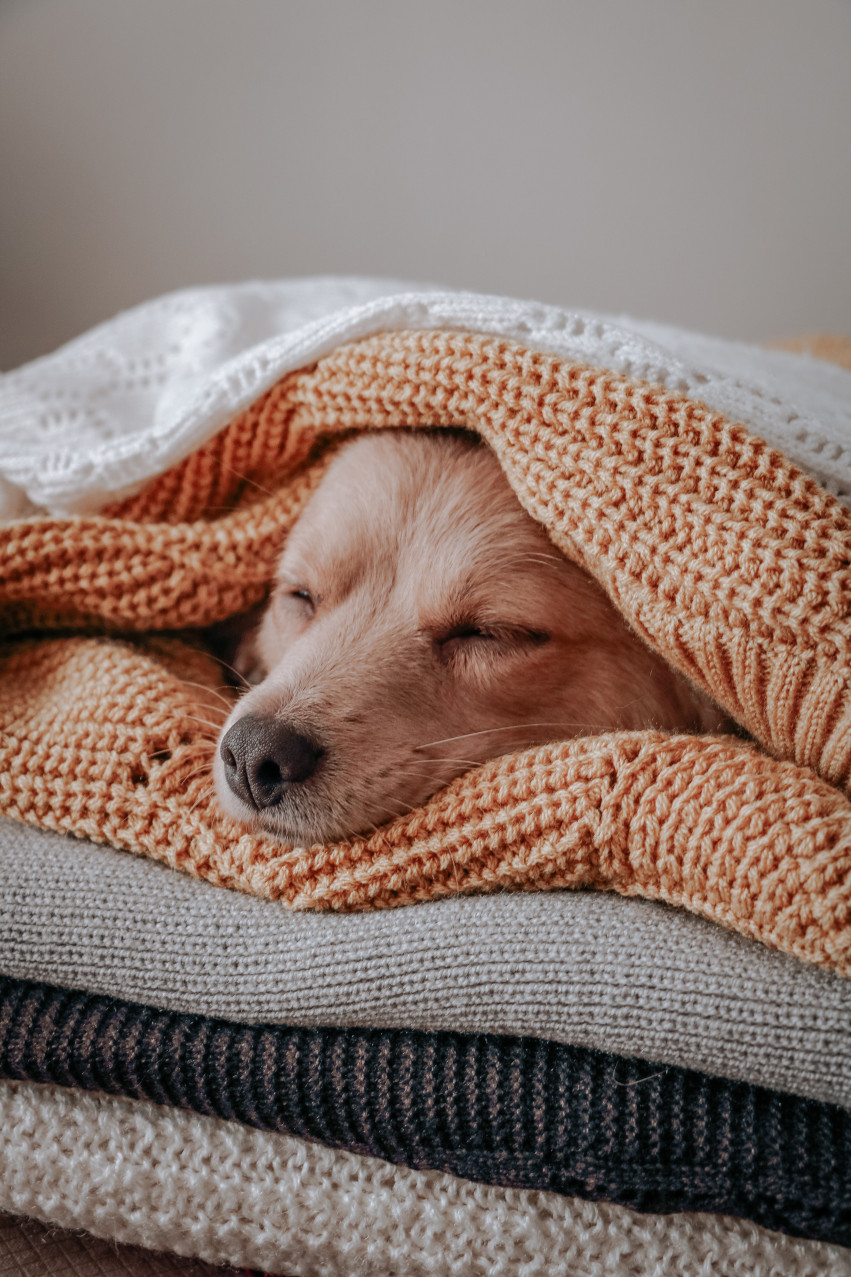 Dust-Off the Fireplace
We know that your fireplace hasn't gotten much use since the winter but now is the perfect time to dust it off and grab some firewood. If the temperature is still a bit high, you may want to turn down the thermostat for the evening and settle in.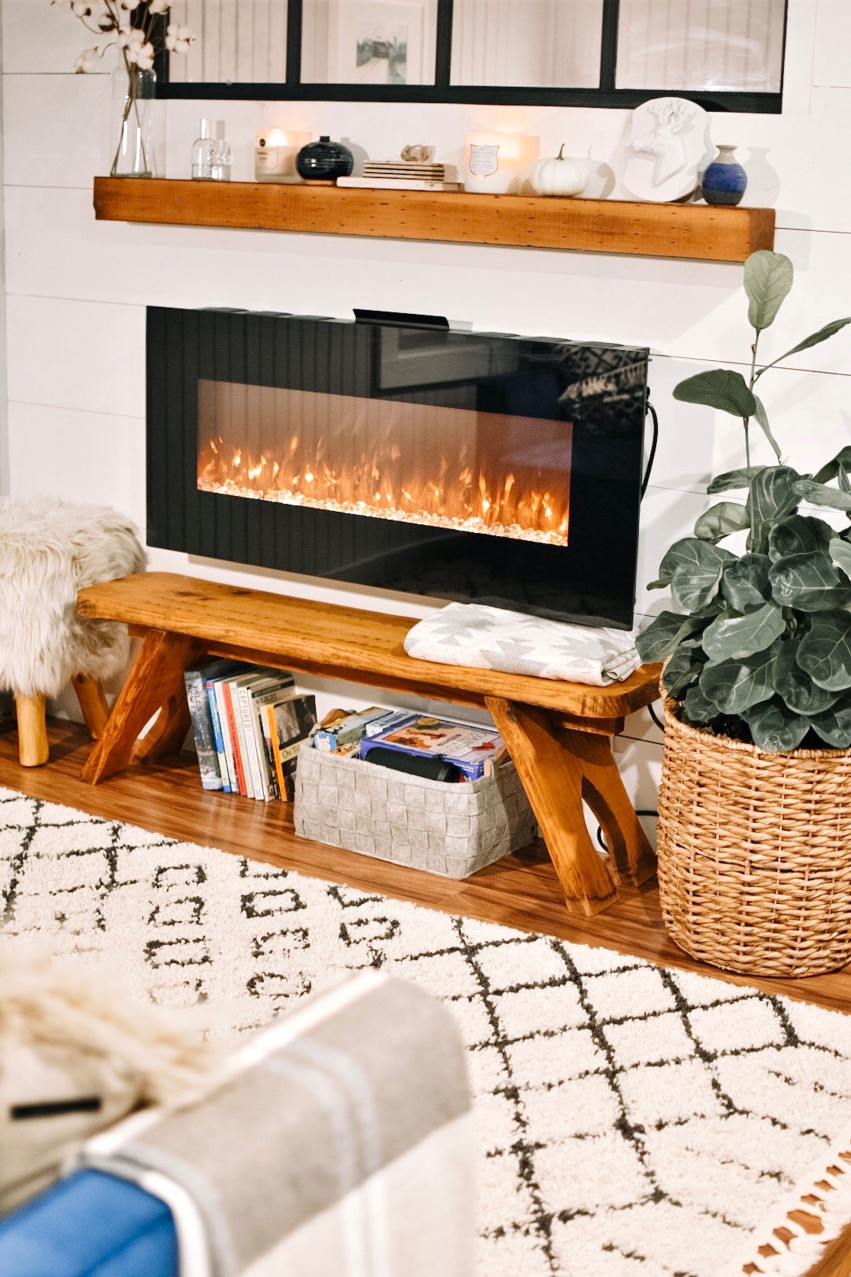 Pumpkin Carving
Take your fall movie night to the next level and carve some pumpkins first. You won't be able to avoid the fall feeling when there's a candle flickering in your pumpkin and there's homemade pumpkin crisp baking in the oven.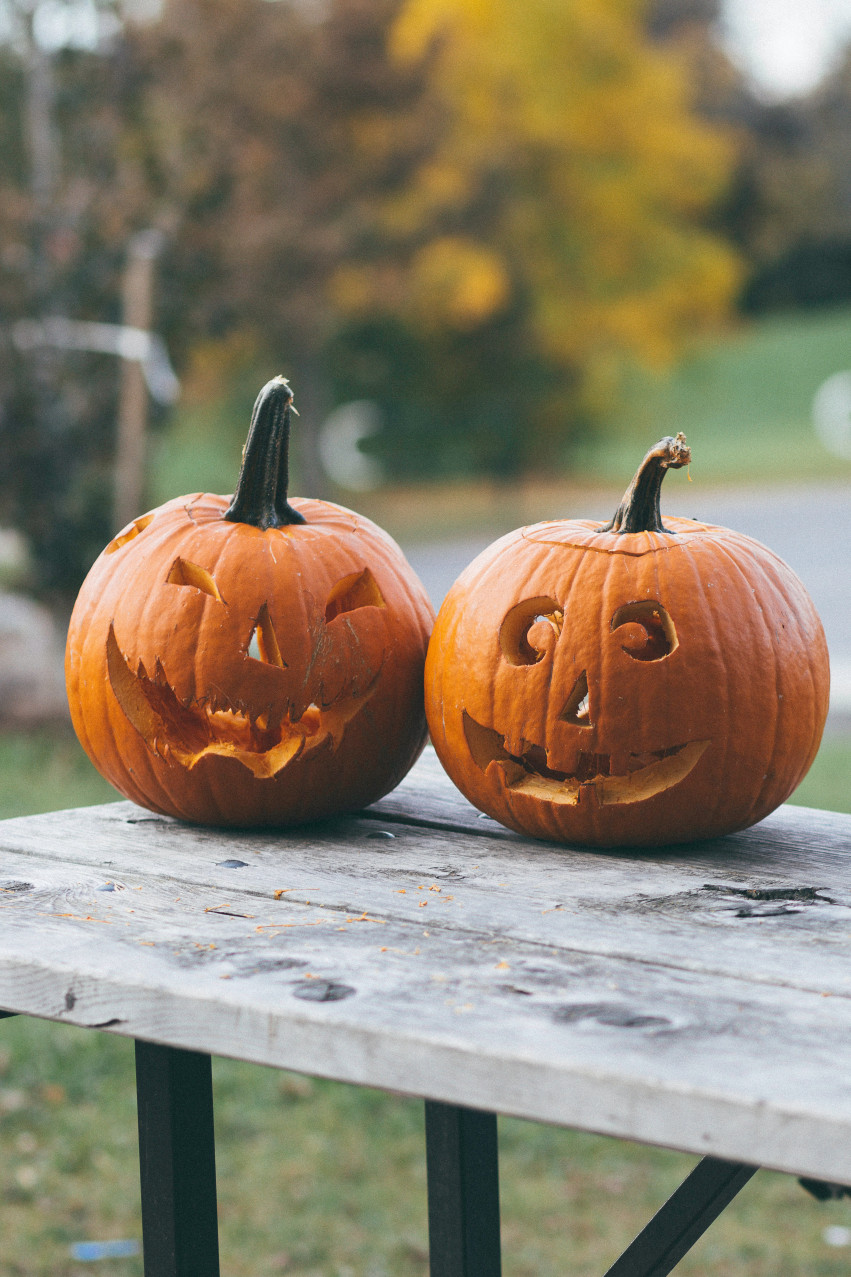 Fruit Picking
Finding fun activities to do outside is more important than ever so why not find a local place to pick fruit? If you're picking apples, bring them home and make those apple butter pancakes, but if you're picking another type of fruit simply Google a recipe to include those fresh-picked goods!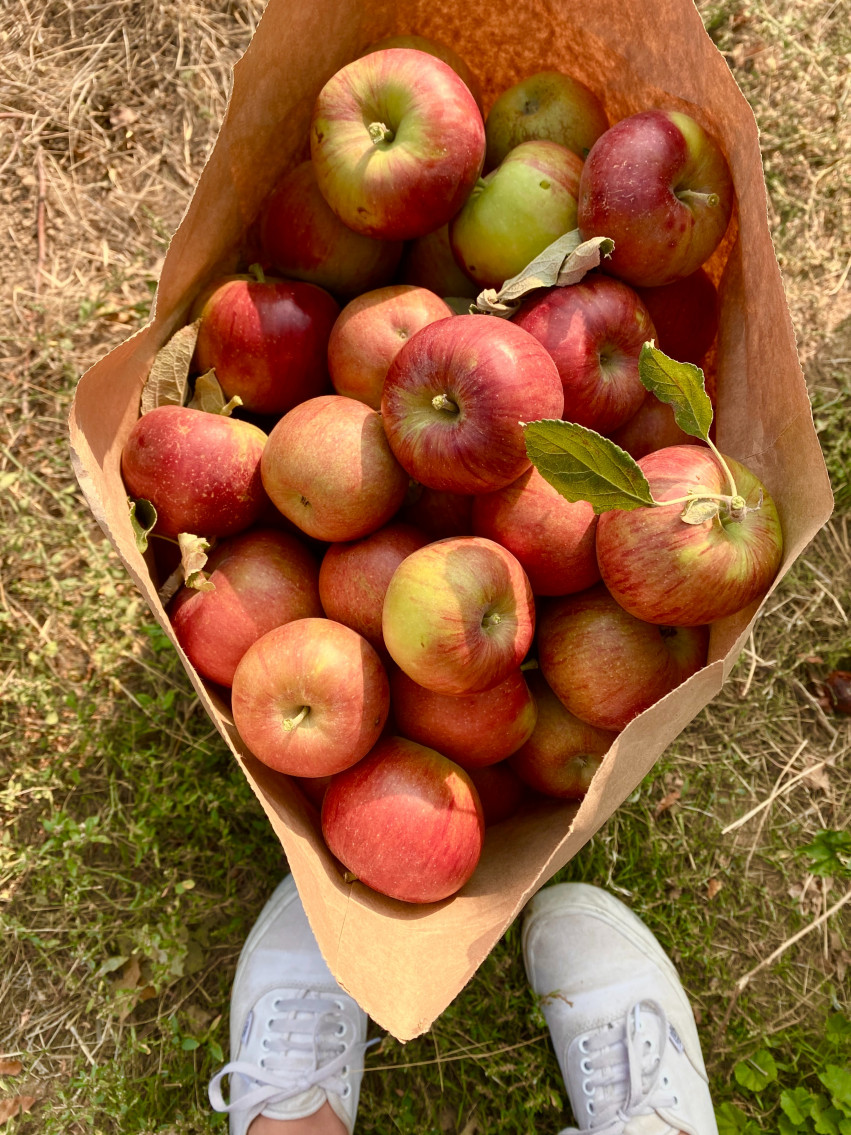 Socially Distant Tampa Bay Events
Howl-O-Scream: Busch Gardens' annual scare-fest opens Friday and runs on select nights through Nov. 1 for a socially distanced Halloween haunt. The event has been modified to feature 10 open-air scare zones and entertainment. There is limited capacity admission and face masks and reservations are required. Tickets start at $29.99. 7 p.m. Fridays-Sundays. Busch Gardens, 10165 N McKinley Drive, Tampa. (813) 884-4386.
UNDead in the Water: The nautical haunted attraction takes place on an actual war ship designed to look like it has been taken over by zombies. The floating haunt includes steep stairwells, narrow hallways and live actors. Scare actors and guests are required to wear face coverings and socially distance. $15-$20, $13-$18 military. Runs weekends Oct. 2-31 at 7:30 p.m. American Victory Ship and Museum, 705 Channelside Drive, Tampa. (813) 228-8766. eventbrite.com.
Scream-A-Geddon: A monster midway and zombie paintball assault with multiple scare zones including Demons Revenge, Blackpool Prison and Deadwoods. 7:30 p.m. Thursday through Sunday and most nights in October in a remote area of Dade City. There are five haunted houses, and for an upcharge that starts at $10, you can shoot zombies with a paintball gun. Admission is $21.95-$39.95 at screamageddon.com. 27839 St. Joe Road, Dade City. (813) 452-5412.
Creatures of the Night: The Spider Queen requests your presence at the zoo's outdoor, family-friendly Halloween event themed around spooky campfire stories and characters. Capacity is limited. Park reservations are recommended. $24.95-$29.95. Runs select nights Oct. 2-31 from 4-10 p.m. ZooTampa at Lowry Park, 1101 W Sligh Ave., Tampa. (813) 935-8552.
Haunted River Tours: Two ghoulish hosts tell eerie tales of Tampa's ghosts on this 45-minute cruise along the Hillsborough River. Runs select nights Oct. 2-31. Departs hourly at 6:15, 7:15, 8:15 and 9:15 p.m. Boats are limited to 50 percent capacity. $25, $20 children. Pirate Water Taxi, 333 S Franklin St., Tampa. (813) 390-3711.
HarvestMoon's Flashlight Nights and Haunted Trail: Take a flashlight and walk the not-so-scary corn maze with your family. Then, the brave at heart can venture into the Haunted Trail to see if they can survive "the swamp." Advanced ticket purchase recommended. Walkup availability limited. $19.95, 2 and younger free. Runs weekends Oct. 9-25 starting at 7 p.m. Fridays through Sundays at HarvestMoon Fun Farm, 15990 Stur St., Masaryktown. Toll-free 1-800-373-4811. harvestmoon-fun-farm.ticketleap.com.
HarvestMoon Fun Farm's Corn Maze & Pumpkin Patch: A daytime corn maze for kids with a 70-foot jumping pillow, pumpkin patch, candy cannon, cow train, petting farm, ball toss, hill slide, photo ops and Halloween-themed activities. $12.95, 2 and younger free. 10 a.m.-5 p.m. Oct. 3-Nov. 8. HarvestMoon Fun Farm, 15990 Stur St., Masaryktown. Toll-free 1-800-373-4811. harvestmoonfunfarm.com.
Hunsader Farms Pumpkin Festival: The 29th annual festival includes a pioneer trade village, hayrides, craft show, pony rides, chainsaw sculpting, scarecrow displays, a rock climbing wall, barnyard playground, arm painting, butterfly experience and a tricky dog show. Runs weekends Oct. 10-25. $10, 10 and younger free. 9 a.m.-5 p.m. Saturdays and Sundays. Hunsader Farms, 5500 County Road 675, Bradenton. (941) 322-2168.
Sesame Street Kids Weekends: Every Saturday and Sunday through Nov. 1, the furry stars of Sesame Street will be on hand for physically distant trick-or-treating, an open-air stage show for families and new special character appearances such as the Count's Not-Too-Spooky Howl-O-Ween Radio Show. There will be song and dance numbers that get everyone involved in the outdoor Sunny Day Theater with physically distant seating. Included with admission. Noon-3 p.m. Saturdays and Sundays. Busch Gardens, 10165 N McKinley Drive, Tampa. (813) 884-4386.
Brick or Treat: Costumed families can experience a spooky, kooky Halloween event with entertainment, a scavenger hunt, Lego photo ops and the popular Brick-or-Treat Trail. Park admission required. 10 a.m.-8 p.m. Saturdays and Sundays Oct. 3-31. Legoland Florida, 1 Legoland Way, Winter Haven. Toll-free 1-888-690-5346. legoland.com.
Can't Get Cozy at Home?
If you're thinking about moving into a new home this fall we can help you find the perfect place to cuddle up for your next movie night.
Start Your Search